What are seminars?
Prospective mentors come to a 6-hour seminar, spread across multiple days to learn about how to mentor, LEGO EV3 programming, FIRST LEGO League, and other tools mentors may need to help their teams succeed.
What happens after the seminars?
If you are available to mentor, EV3EVERYWHERE will contact you closer to the beginning of the FLL season and assign you to a school you will be mentoring at. Before then, we ask prospective mentors to do some extra research on how to better succeed at FLL and ask us any questions they may have.
What happens during mentoring?
Mentors assist teams by guiding students and coaches resources, giving advice, and assisting teams with basic tasks. Many FLL teams meet once a week but will become more often as the FLL season progresses. We ask our mentors to attend as many meetings as they can.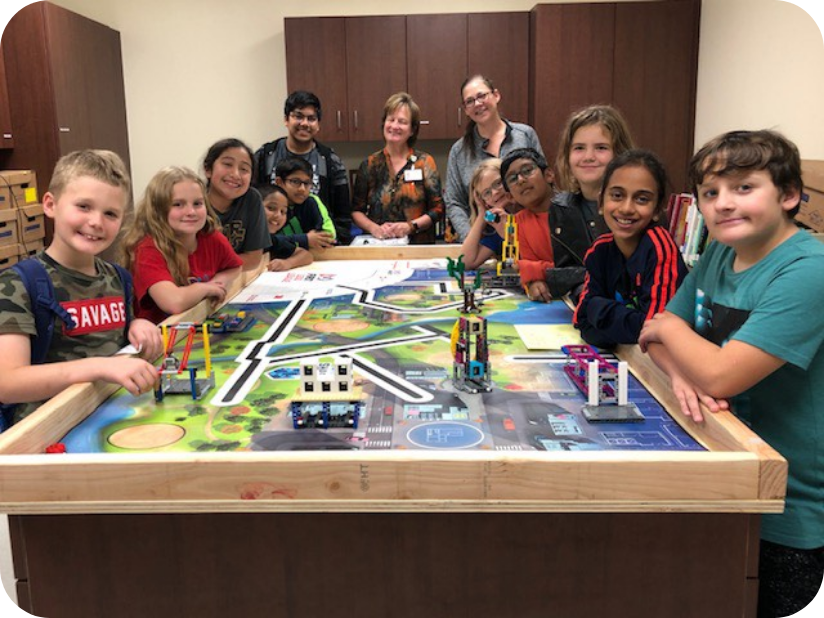 Frequently Asked Questions
Mentors work with elementary and middle school FIRST LEGO League coaches and assist with the knowledge they have gained through prior experiences and our training seminars.